POWERFUL DISC ANTIOXIDANT
A CAREFULLY SELECTED FORMULA VITAMIN-MINERAL
ONLY THE HIGHEST QUALITY INGREDIENTS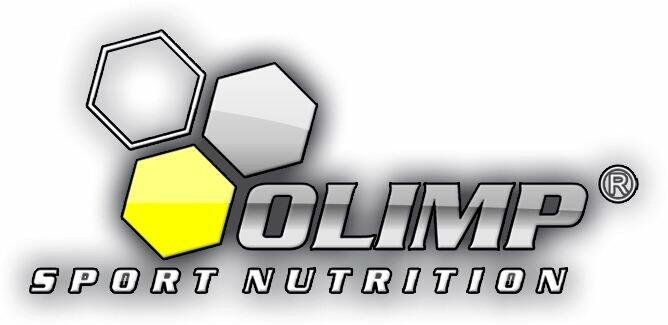 Gold Olimp VITA-MIN anti-OX Super Sport - is the composition of the most important athletes of antioxidants contained in ANTI-OX POWER blend and essential vitamins (including the best form of vitamin C available on the market - PureWay-C, B vitamins, folic acid, anabolic vitamin D) and amino acid chelated minerals Albion® (VITA-MIN POWER complex) to help maintain unwavering health condition and the highest level of commitment to training. The maximum assimilation of vitamin and mineral preparation is guaranteed through the use of AstraGin ™. This patented mixture of extracts of ginseng and Astragalus false membranous which increase the absorption of active ingredients into the cells of amino acids, glucose and vitamins respectively 62, 57 and 50%. Thus increasing the efficiency of production of ATP (18%) and the rate of resynthesis of muscle glycogen (60%).

AstraGin ™ is a guarantee of high efficiency regeneration after an exhausting workout!

The core of the latest product of Olimp Laboratories created a complex - ANTI-OX POWER blend - a blend of 36 active botanical ingredients, globally centers offering huge potential antioxidant, multifaceted acting on several metabolic pathways burdened formation of free radicals. Developed specifically for athletes and physically active people.

It consists of:

OXXYNEA® - patented mixture consisting of 22 extracts of fruits and vegetables (such as tomatoes, carrots, green tea, broccoli, cabbage, onions, garlic, olive oil, wheat germ, cucumber, asparagus, red and white grapes, oranges, grapefruit , blueberry, papaya, pineapple, strawberry, apple, apricot, cherry and blackcurrant), selected for obtaining the highest antioxidant capacity 5000 ORAC corresponding to the keel solid Flatten vegetables and fruits. This extremely concentrated form of active compounds przeciwrodnikowym is ideal for athletes who are unable to consume adequate quantities. Research has shown that OXXYNEA® can lower total cholesterol levels by almost 12%, increase the level of good HDL by 13%, as well as increase the antioxidant capacity of the body by 10%. In addition, this mixture reduces the level of NADPH oxidase (considered to be the most important precursor of free radical reactions) by as much as 59%! OXXYNEA® a wealth of polyphenols (anthocyanins, proantocyjanów, phenolic acids), flavonoids and carotenoids.

TRANS resveratrol - a Gold VITA-MIN anti-OX super-sport ™ is a powerful micronized dose of 100mg is a strong antioxidant slowing the aging process, strengthening the nervous system and immune improving endothelial function of blood vessels, improving their elasticity, prevents the development in these states inflammatory thus atherosclerotic lesions. Among athletes, this compound is perfect as an aromatase inhibitor minimizing the adverse effects of estradiol. It is also worth noting that some studies attribute the antitumor effect of resveratrol. It inhibits the cellular processes associated with the initiation of tumor formation and development. Responsible for reducing the rate of breakdown of collagen fibers in the skin, as well as in ściagnach and ligaments of the joint, affecting the regeneration of joints. Considered is currently the world's best antioxidant "anti-aging"! To fully exploit the potential of this compound should be administered with other flavonoids increasing its bioavailability and activity level. One of the most important is present in the Gold VITA-MIN anti-OX ™ quercetin great sport, as well as lycopene and green tea extract. Improving the quality of life is within your reach!

EXTRACT RHODIOLA ROSEA - studies show that the most important active ingredients Rhodiola rosea are polyphenols, led by Rosavins that exhibit anti-stress and antidepressant with a positive impact on the level of serotonin in the brain. Rosavins also affects the heart muscle, anti-cancer, antioxidant immunostimulating and of course on the body's cells. Is responsible for the improvement of intellectual function, and also protects the liver in treatments based on prohibited in sport steroids anabolic-androgenic steroids.

Astaxanthin - is the carotenoid with strongly expressed antioxidant properties belonging to the group of xanthophylls. It is naturally produced, among others, by algae and marine plankton, as well as by certain species of fungi and mold. It has the properties of inhibiting the inflammation, regulates cholesterol and also increases the sensitivity of cells to insulin (you can, so recommend it to diabetics). For athletes it has additional advantages. Studies have shown that accelerates the reduction of adipose tissue and increases endurance during exercise. Also known is its proven action to improve fertility. Astaxanthin is also widely used in cosmetics, as it protects against UV radiation and improves the appearance of the skin. Regular consumption of 5 mg of astaxanthin can effectively improve our health.

Artichoke leaf extract ORDINARY - the main compound responsible for its operation is cynarin claimed to be primarily hepatoprotective properties and improve secretory activity of the liver. Recent studies indicate that the extract helps maintain normal blood pressure and preventing pathological narrowing of blood vessels. All the time are also examined its properties in the direction of maintaining proper hyperlipidemia.

Grape seed extract - the active ingredients of this extract are capable of overcoming the blood-brain barrier, to effectively protect the nervous system from damage. Also prevent heart disease by strengthening the walls of blood vessels and preventing calcification lived. In addition, proanthocyanidins exhibit strong anti-tumor properties.

Olympia Gold VITA-MIN anti-OX ™ is a super sport other effective ingredients such as:

LEAF EXTRACT GREEN TEA - antioxidant, protecting cells against free radicals and delaying the aging process of the body, prevents cardiovascular disease, regulates the nervous system, accelerates weight loss, reduces levels of bad LDL cholesterol, thereby improving the quality of life

EXTRACT cranberry - has the property to prevent diseases of the urinary tract, antibacterial and antifungal properties

Alpha-lipoic acid - one of the strongest and best-known antioxidants, increases the supply of glycogen in the liver, lowers blood lipid levels, is responsible for the improved mental and physical performance, and additionally acts anti and przeciwcukrzycowo

Coenzyme Q10 - the substance of a vitamin, is responsible for the proper functioning of all tissues and organs, strengthening the heart and improving the immune system. It supervises energetic processes in the mitochondria, which are responsible for producing the energy needed for life.

Citrus bioflavonoids - increase the level of vitamin C in the cells, reduces the permeability and fragility of blood vessels. They include synephrine - ephedrine substitute which is very similar to the structure. It increases metabolism, suppresses appetite, increases efficiency and stimulating effect, but without the side effects. This results in faster lipolysis and accelerates thermogenesis. Also exhibits anti-allergic and anti-inflammatory properties.

Quercetin - has a high antioxidant activity, inhibit enzymes involved in the development of inflammatory processes - lipoxygenase and cyclooxygenase as well as inflammatory mediators - leukotrienes and prostaglandins. Anti-inflammatory effect of quercetin also helps inhibiting the release of histamine, and therefore is used in supplements hypoallergenic.


The recommended daily dosage:

1 capsule ANITI-OX POWER blend and 1 capsule of VITA-MIN POWER complex once a day after the main meal with plenty of water.