Description
VITAMINO-MINERAL COMPLEX WITH ADDITIONAL ANTIOXIDANTS
ENHANCED WITH HIGH STANDARDIZATION PLANTS
UNIQUE, TROPICAL TASTE
IDEAL CHOICE FOR REAL SPORTS
CONTAINS A PIPERINARY APPENDIX (IMPROVES ANYWHERE OF EVERYTHING AVAILABLE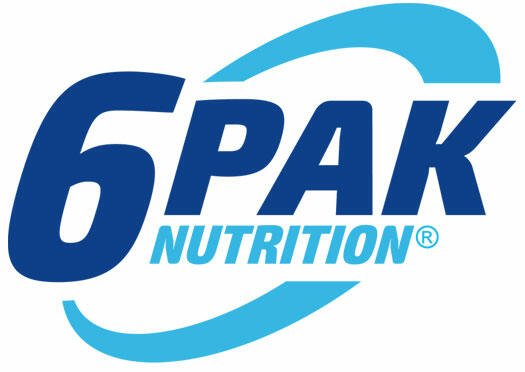 Comprehensive formula based on top quality vitamins and minerals enriched with plant extracts! Each serving complements any deficiency. The powder form guarantees the comfort of individual dosing, but after dissolution produces a delicious tropical drink. Very good assimilation!

THE PRODUCT USED AND RECOMMENDED BY 6PAK COMPETITORS, INCLUDING THE YOUNG WORLD OF BRAZILIAN WORLD - PETER BOTTLE AND TOMASZ MARCH.

6PAK Nutrition LIFE PAK is targeted at the most demanding athletes. Its formula is based on the highest quality vitamins and minerals, which have been additionally enriched with natural extracts of high standardization. The use of piperine allows for increased absorption. The formula of the preparation includes thoughtful doses of the individual components with an emphasis on those from which the athlete most often suffers from deficiency. It will make up for deficiencies that could limit the effects. By choosing this product you can be sure of its top quality.

ADVANCED CONNECTIONS OF STRONG ANTIOXIDIDES AND VITAMINS AND MINERALS!

6PAK Nutrition LIFE PAK is recommended for all athletes who suffer from vitamin and mineral deficiencies. Introducing it to constant supplementation has a positive effect on the immune system and overall health. It is important to remember that vitamins and minerals are essential for proper functioning and functioning of the whole body.

SOLID DOSE OF VEGETABLE PLANTS IN EACH PORT!

Vitamins and minerals are the basis for the proper functioning of the human body. Problems arise when their deficiencies occur (they may lead to weakening of the body and, in extreme cases, to serious health problems). Unfortunately, they are not synthesized by the body and need to be provided in the diet or with the support of professional supplementation. Note that increased physical activity also translates into greater demand for micro and macro elements.

IMPROVES THE MOST IMPORTANT VITAMINS AND MINERALS!

Vitamins perform many functions in the human body, including biocatalysts. They have an effect on the growth of dry muscle mass, so take care of their proper amount in the diet. They mediate metabolic changes and support detoxification of the body. Do not forget about their impact on the proper functioning of the hormonal and immune system. Many people take care of protein, fat and carbohydrates in their meals forgot about the important aspect of satisfying the needs of your body for vitamins. Their insufficient amount translates into limitation of achieved effects and physical fitness. Vitamin D determines the good assimilation of calcium, which is very important for the full health of bones and teeth. One of the most important results for athletes is vitamin E (it is a condition of fast regeneration and reduces muscle fatigue), vitamin C (besides the effect on the immune system participates in the synthesis of new collagen proteins, thus accelerating the regeneration of joints and connective tissue). B vitamins, in turn, participate in metabolic changes (carbohydrates, fats and proteins), shorten the time needed for full regeneration, support the synthesis of new body proteins - thus supporting the growth of lean muscle mass.

Minerals account for less than 4% of human body weight. They have a number of roles, including regulatory and building blocks. Therefore, their prolonged deficiencies lead to many disorders in the functioning of the whole body. Magnesium (one of the most important electrolytes, it regulates normal metabolism and supports the nervous system), and iron that participates in hemoglobin synthesis (allows for the synthesis of hemoglobin). Proper oxygen transport) and strengthens the immune system. Zinc, on the other hand, is one of the most important minerals because of its effect on the hormonal system (testosterone level). It also supports DNA synthesis, participates in the body's energy economy.

FORMULA FORMULA TO THE MOST REQUIRED SPORTS!

6PAK Nutrition LIFE PAK also contains chromium (contributing positively to blood sugar levels), alpha-lipoic acid [ALA] (contributes to metabolism of nutrients, promotes resistance to free radicals), and green tea extract as a source of natural polyphenols. On the other hand, the addition of piperine (extracted from black pepper extract) positively affects the assimilation of each serving. As you can see the formulation formula is extremely well thought out and the dosage of the individual components has been selected in such a way as to support the body as much as possible in case of deficiency.

6PAK NUTRITION LIFE PAK - PROFESSIONAL SUPPORT IN SUPPLEMENTATION!

Dosage:
1 serving per day.
© UWAGA OPIS AUTORSKI BODYPAK - kopiowanie oraz rozpowszechnianie opisów produktów zamieszczonych w sklepie BODYPAK.PL jest zabronione!
Zgodnie z Ustawą z dnia 4 lutego 1994 r. o prawie autorskim i prawach pokrewnych (Dz. U. z 2006 r. Nr 90, poz. 631 z późn. zm.)
Cena za jeden opis naszego autorstwa wynosi 10 000 zł netto.
Suplement diety / Środek spożywczy zastępujący całodzienną dietę, do kontroli masy ciała.
Nie może być stosowany jako zamiennik bądź substytut zróżnicowanej diety.
Nie należy przekraczać zalecanego dziennego spożycia.
Produktu nie należy podawać matkom karmiącym oraz kobietom w ciąży.
Przechowywać w miejscu niedostępnym dla małych dzieci.
Przechowywać w suchym miejscu, w temperaturze pokojowej do 25°C. Chronić przed światłem.
Composition
6PAK Nutrition LIFE PAK - 180g

Portion:
3g
Ilość porcji w opakowaniu :
60
Opakowanie:
180 g
Masa netto :
180.00 g
Wartość Odżywcza / Informacja Żywieniowa:
Na 3g
% RWS*

Potas

300mg
15%

Wapń

120mg
15%

Witamina C

250mg
313%

150mg
40%

Cynk

10mg
100%

Ekstrakt z gorzkiej pomarańczy

83mg
-

50mg
-

Chrom

150µg
375%

Ekstrakt z zielonej herbaty

50mg
-

25mg
-

Witamina E

20mg
167%

20mg
-

30mg
-

Niacyna

30mg
188%

Tiamina

20mg
1818%

Molibden

50µg
100%

Ryboflawina

20mg
1429%

Selen

75µg
136%

Witamina B12

15µg
600%

Kwas pantotenowy

12mg
200%

Witamina B6

10mg
714%

Mangan

3mg
150%

Żelazo

3mg
21%

Witamina A

1200µg
150%

Witamina D

10µg
200%

Miedź

0.5mg
50%

1mg
-

95µg
-

Kwas foliowy

400µg
200%

Biotyna

300µg
600%

Jod

150µg
100%
Składniki: cytrynian potasu, cytrynian wapnia, witamina C (kwas L-askorbinowy), tlenek magnezu, kwas (kwas cytrynowy), aromat, glukonian cynku, ekstrakt z owoców gorzkiej pomarańczy 6:1 (zawiera 60% bioflawonoidów), drożdże chromu [inaktywowane, suszone drożdże (Saccharomyces cerevisiae), chrom], maltodekstryna, ekstrakt z zielonej herbaty 8:1 (Camellia sinensis, zawiera 50% polifenoli), witamina E (octan D-alfa-tokoferylu), kwas alfa-liponowy, niacyna (kwas nikotynowy), barwnik (beta-karoten), korzeń buraka w proszku (Beta vulgaris var. Conditiva), tiamina (chlorowodorek tiaminy), drożdże molibdenu [inaktywowane, suszone drożdże (Saccharomyces cerevisiae), molibdenian sodu], ryboflawina, selenian sodu, witamina B12 (cyjanokobalamina), kwas pantotenowy (D-pantotenian wapnia), witamina B6 (chlorowodorek pirydoksyny), siarczan manganu, siarczan żelaza, witamina A (octan retinylu), substancja słodząca (sukraloza), witamina D (cholekalcyferol), siarczan miedzi, ekstrakt z owoców czarnego pieprzu 25:1 (Piper Nigrum, zawiera 95% piperyny), kwas pteroilomonoglutaminowy, D-biotyna, jodek potasu.
*% Referencyjna Wartość Spożycia