HIGH VITAMIN C IN EACH SERVING
EXCELLENT ASSIMILATION
PATENTED FORMULA CHEMICAL
STRENGTHENS THE IMMUNE SYSTEM
HELPS LOWER CORTISOL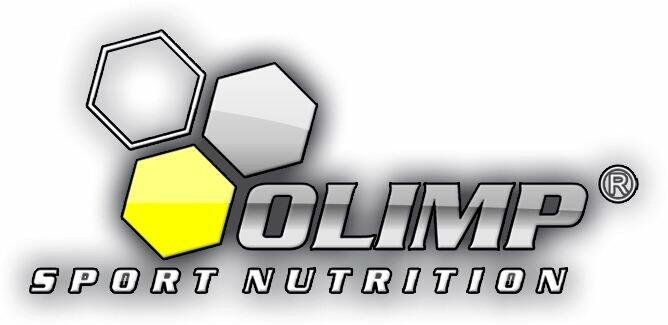 Gold-Vit C 1000 Forte ™ is a dietary supplement containing vitamin C a new generation PureWay-C increased dose. The product was developed specifically for people with increased demand for highly bioavailable and effective vitamin C. PureWay-C® is a patented form of vitamin C - ascorbic acid in microcapsules and natural plant waxes (fat metabolites) - friendly to the stomach, supporting the immune system, enriched with citrus bioflavonoids, which enhance the antioxidant effect of vitamin C.

Gold-Vit C 1000 Forte ™ is a product especially recommended for those persons engaged in an intense, stressful and exhausting lifestyle. Excellent and innovative product designed for athletes, physically active people and smokers. Dietary supplement which beneficially affects the immunity of our body, especially recommended in the autumn and winter, when there is an increase in the incidence of bacterial and viral infections.

PureWay-C® is the most efficient, patented Vitamin C, whose superiority over other forms, confirmed by numerous scientific studies performed during the last few years. So this is the best studied and most advanced form of vitamin C on the market.

PureWay-C:

characterized by a confirmed in scientific studies greatest bioavailability quickly absorbed into the bloodstream, and is preferably absorbed by the cells it is much more accessible to require the presence of biochemical reactions thanks to its unique construction - microencapsulation - and the presence of metabolites of fatty much easier passes through cell membranes It is much longer active, and it is the highest retention factor has a very strong antioxidant properties (effectively fights free radicals)

Why vitamin C is essential for our body?

Vitamin C is a substance which the body is unable to produce itself, but which is extremely important in many biochemical processes and metabolism. Functions that vitamin C plays in individual cells have a direct impact on fitness and healthy functioning of the body. Thanks to its particular structure, on the one hand is involved in many processes in which the products are essential in the daily life of our body substances, on the other protective functions, like a guard protecting us from the adverse effects of chemicals from the environment around us, and those who are a byproduct of metabolism. Let's take a closer this remarkable molecule and the tasks they meet.

Why vitamin C is important for the immune system?

Vitamin C has a very beneficial effect on the functioning of the immune system. Thanks to its special properties, helps to maintain the proper balance within the immune system, reducing his airway. A balanced immune system runs faster and more efficiently in contact with harmful pathogens (viruses, bacteria) or adverse environmental factors (pollution, toxins). In addition, vitamin C increases the activity of immune cells, increasing the body's natural immunity to infection.

Vitamin C - conqueror of free radicals!

Free radicals are highly reactive substances, which make the damage within many systems of the body. Millions of our cells every day are exposed to real bombardment by these by-products of metabolism. This causes DNA damage, protein oxidation of fatty min. circulating molecules of bad cholesterol, and many other processes have a destructive effect on the body, causing accelerated aging. Vitamin C is strong in chemical reducing agent (antioxidant) which very effectively neutralizes and destroys free radicals.

Why vitamin C is essential for our skin?

The skin is the largest organ of our body, and for its extraordinary resilience and flexibility corresponds to the collagen. It is a protein which is more than 70% of the total protein in the body and is responsible for the integrity of the tissue. The collagen acts as a binder - the fibers give the proper structure and flexibility min. skin, bones, tendons, joints, blood vessels, nabłonkom and nails. In addition to providing proper skin condition, it is very important in the healing process of wounds. At the first stage it is produced large amounts of collagen, which is used to fill any resulting damage. Its creation is necessary vitamin C, which is responsible for the body's normal production levels of collagen, as well as fast and efficient healing process of damaged skin.

Why traditional forms of vitamin C are not very effective?

In order for a chemical form of vitamin C could become active in our bodies vitamin C must travel a long and difficult road. After ingestion has to overcome two major barriers. First, it must pass through the digestive tract and then be absorbed into the bloodstream, secondly, it must pass through the cell membrane into the cell where it is needed. Additionally important is the fact that The retention stopping by the body of vitamin C in its active form. Put simply the faster a form of vitamin C is able to get through the two described above barriers and longer stays in the body in the active form of the more bioavailable for all biochemical processes with its participation and the greater the benefits for the body. Traditionally used forms of vitamin C such as ascorbic acid or ascorbate, calcium absorbed slowly and at low levels, also remain briefly in the body and are quickly eliminated from it, which at high doses significantly unnecessary strain on the kidneys and the urinary tract. This is a direct result of their chemical structure, the instability of the particles and low permeability tissue.

PureWay-C® - the fastest and most innovative absorbed vitamin C.

Recent scientific studies have shown the superiority of ultra-modern forms of vitamin C in the form of fat metabolites (PureWay-C) above the previously available on the market forms of vitamin C - ascorbic acid, calcium ascorbate, and ascorbate / threoniane calcium (Ester-C®). This innovative form of vitamin C is absorbed much faster, showing a very favorable kinetics over time. Vitamin C in (Pure Way-C) extremely quickly penetrate from the gastrointestinal tract into the bloodstream, from where the active vitamin C can be easily distributed to the cells. In a study in healthy volunteers demonstrated clinical advantage in the rate of absorption of fatty vitamin C metabolites with other forms of the vitamin in relation to the control group. Compared to other existing on the market Pure forms of vitamin C Way-C is the fastest and most advantageous embodiment of the operation of this extremely active and needed in the body of the molecule. (More about the study absorbability Pure Way-C)

The fact that excellent PureWay-C absorption into the bloodstream is also associated with an extremely long fatty permeability vitamin C metabolites through cell membranes. Microencapsulated particles PureWay-C have a much greater affinity for the lipid membrane structures, and therefore more efficiently can thus not penetrate into the cells. Research has proved that this form of vitamin C was quickly absorbed by human T cells H9. These immune cells perform vital functions in the body. They constitute the first line of defense against malicious viruses and bacteria, directly affecting our resistance. Vitamin C is essential for the proper and effective functioning. (More about the study absorption Pure Way-C)

PureWay-C - a powerful and effective antioxidant.

The strength of antioxidant PureWay-C ora ability to scavenge free radicals is another distinguishing features of vitamin C in other forms of vitamin C. The study ability to scavenge free radicals by DPPH analysis of the degree of reduction, which gives an indication of how effective lipid metabolites of vitamin C against free radicals. (More about the study neutralize free radicals by Pure Way-C)

It has been shown that PureWay-C is a more potent antioxidant than Ester-C® and many typical food products. It should be emphasized that PureWay-C® is not only the highest quality, fastest absorption, it is only as good scientifically studied form of vitamin C.

Scientists have shown, moreover, that PureWay-C® accelerates and supports the natural healing process of wounds more effectively than other forms of vitamin C, the most effective aids adhesion of fibroblasts - cells connect to the filling of skin damage most strongly supports the neurite outgrowth - special extensions of nerve cells, serving the communication and transmission of nerve impulses, which is very important in the growth of the nervous system.

PureWay-C is only available in products Olimp Laboratories, but now in preparations GOLD-VIT C 1000 Forte ™ and Gold Vit C 500 Plus ™ you will find the best and most extensively studied in recent years, a form of vitamin C, which is absorbed so quickly into the blood and it is so rapidly absorbed by the cells, which was confirmed by numerous scientific studies in vitro and in vivo.

Bet on PureWay-C, the best vitamin C, and you'll: The product unique and innovative
Effectiveness proven in numerous scientific studies Reliability: no other product has such a rich scientific documentation confirming its effectiveness Speed: PureWay-C® is quickly absorbed by the cells form of vitamin C More effective aid in protecting the immune system
Uniquely increased bioavailability through which we gain the optimal level necessary for the body of active vitamin C.
PureWay-C® is the only natural ingredients, and numerous health benefits
PureWay-C® safe and well tolerated form of vitamin C - friendly to the stomach
The only such product on the market!


Only in preparations GOLD-VIT C 1000 Forte ™ and Gold-Vit C 500 Plus ™!

Who is recommended for GOLD-VIT C 1000 Forte ™?

The preparation is intended for adults, in particular, performing heavy physical work, professional athletes and recreational athletes as well as an increased demand for vitamin C (stress, smoking), during the period of reduced immunity (autumn and winter period).

HOW TO USE

Recommended daily dose: 1 capsule once a day after the main meal, or otherwise after consultation with your doctor. Do not exceed the recommended daily servings for consumption during the day. Food supplements should not be used as a substitute for a varied diet. A balanced diet and a healthy lifestyle. Storage: Store in a dry place at room temperature. Keep out of reach of small children.