By
Izabela Mencel
Kojarzycie CHLEBKI NAAN? Indyjski przysmak, który kupujecie w marketach?
Teraz możecie zrobić je samemu ! Szczerze mówiąc, to jak je robiłam nie
spodziewałam się, że wyjdą aż takie pyszne. Super, bo coś czuje, że już na
stałe zagoszczą do mojego menu!
Przepis :
400 g mąki orkiszowej jasnej / może być inna np. pszenna pełnoziarnista
1 łyżeczka drożdży instant
pół łyżeczki soli
pół łyżeczki proszku do pieczenia
1 jajo
łyżka oliwy z oliwek
100 g jogurtu naturalnego
150 g podgrzanego mleka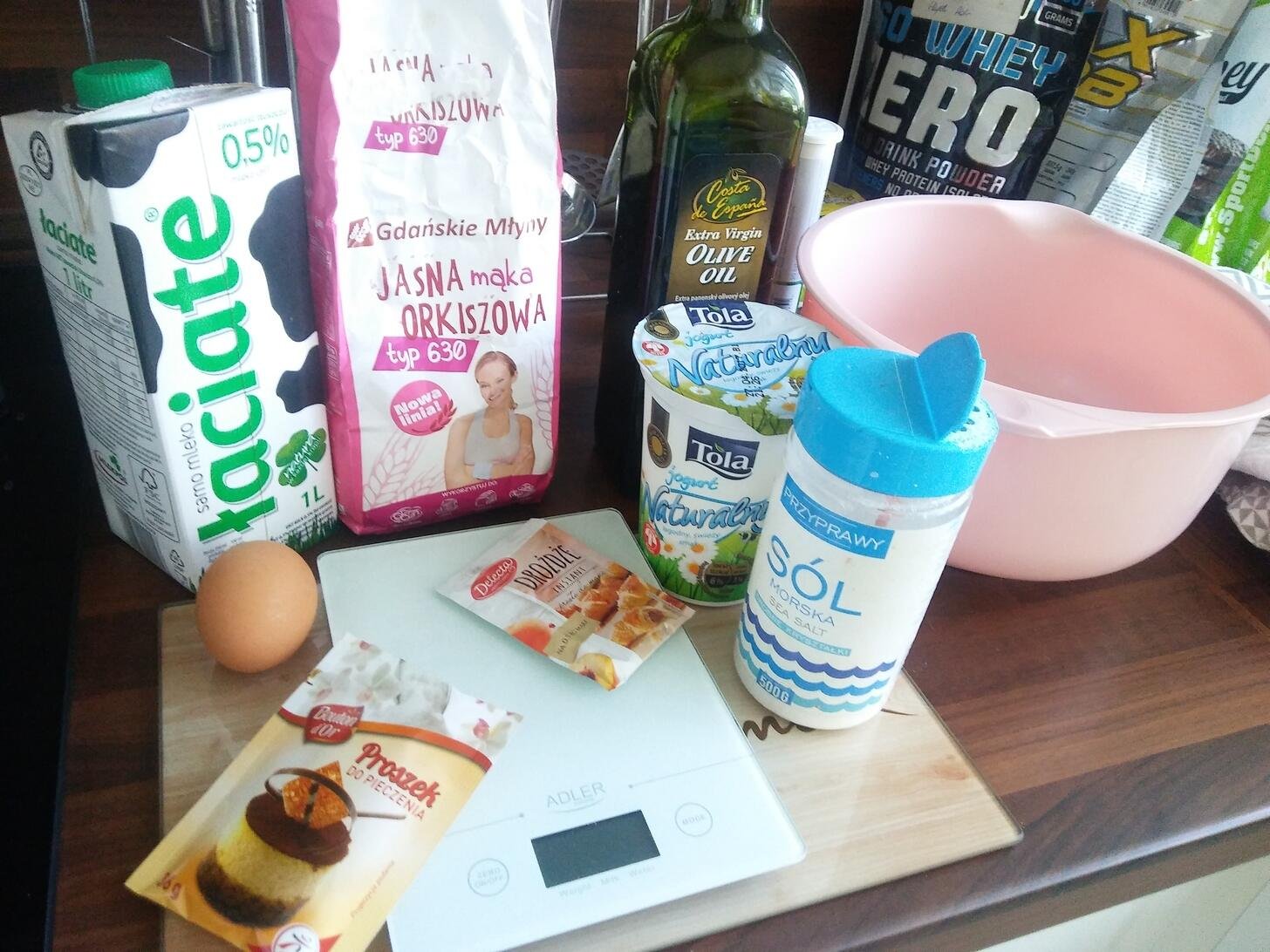 Suche składniki łączymy ze sobą.
W osobnej misce rozbijamy jajko i mieszamy z jogurtem, ciepłym mlekiem i oliwą.
Następnie mokre składniki wlewamy do suchych i ugniatamy ciasto do momentu, aż przestanie lepić nam się do palców.
Można delikatnie podsypywać mąką, jeśli za bardzo się klei.
Gotowe ciasto owijamy w bawełnianą ściereczkę i zostawiamy na godzinę w ciepłym miejscu, tak aby zwiększyło swoją objętość.
Po godzinie ciasto dzielimy na porcje. Mi wyszło 6 kulek.
Każdą kulkę musimy rozwałkować na placek około pół centymetra.
Nagrzewamy piekarnik do 220 stopni (razem z blachą, na której będziemy
piec chlebki)
Placki układamy sobie na papierze do pieczenia i wkładamy na nagrzaną blachę do piekarnika. Pieczemy około 7-8 minut.
Wyciągamy chlebki z piekarnika i gotowe!
Porównując taki chlebek do innych produktów węglowodanowych, to odpowiada on mniej więcej połowie woreczka ryżu.
Smakowo rewelacja, przepis banalny, a makro?
Sami zobaczcie:
Jeden chlebek:
kcal : 215
B: 10 g
T: 4 g
W: 50 g .
Można go podawać z gulaszem, albo zrobić z niego fit kebsa, który będzie milion razy zdrowszy niż nasz ten Turkowy, ociekający tłuszczem.
Moja propozycja na dziś to chlebek z grillowanym kurczakiem, warzywami i sosem jogurtowo - musztardowym .
Sos:
łyżka jogurtu naturalnego
pół łyżeczki musztardy
pół łyżeczki miodu
Mieszamy i polewamy nim nasze grilowane mięso. Bombowy smak gwarantowany!!!