By
Izabela Mencel
Przedstawiam przepis na najszybsze i najpyszniejsze ciasteczka owsiane na świecie. Zrobienie ich wymaga tylko dobrych chęci, bo nie da się ich zepsuć! Potrzebujemy tylko kilku składników! Możemy zamknąć je szczelnie pudełku i będą świeże kilka dni!

Przewijając się przez cukiernie zobaczyłam ostatnio jak bardzo dużo ludzi jest nie świadomych tego, że we wszystkich pseudo zdrowych ciasteczkach z płatkami owsianymi jest niezliczona ilość cukru. Natchnęło mnie to aby stworzyć te oto zdrowe ciasteczka dla wszystkich nieświadomych konsumentów. Jeśli widzimy, ze coś ma płatki owsiane nie koniecznie jest zdrowe, więc czytajmy etykiety i dbajmy o swoje zdrowie!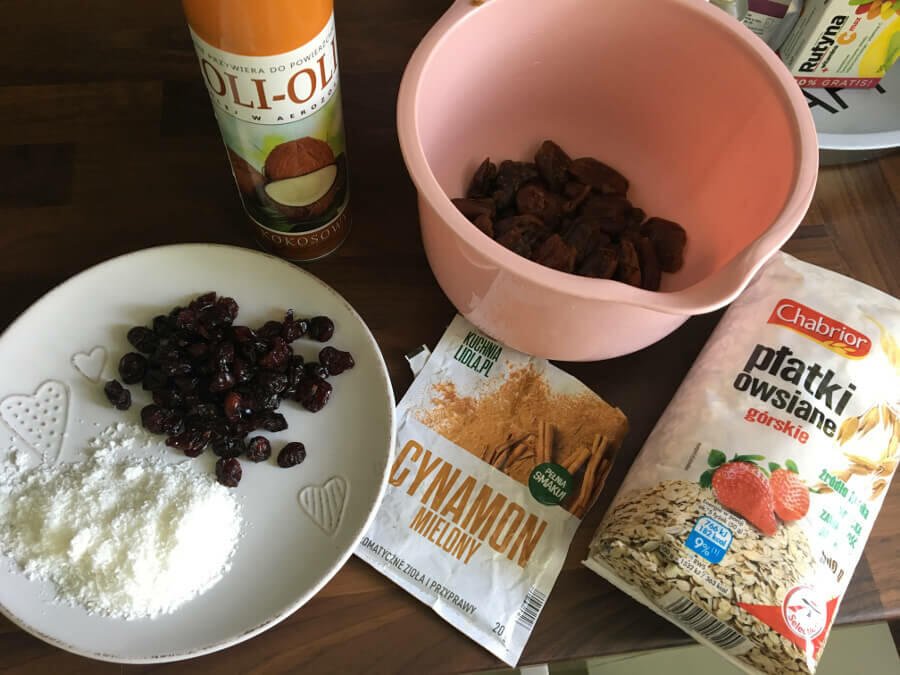 Składniki:
3 garście daktyli bez pestek
200 g mąki owsianej (ja zmieliłam w młynku do kawy płatki owsiane)
garść żurawiny
2 łyżeczki cynamonu
3 łyżki oleju kokosowego (może być inny) zawsze używam zwykłego i roztapiam go w garnuszku jednak dziś mi zabrakło i musiałam użyć PAMu do smażenia, ale też wyszło :)
3 łyżki wiórek kokosowych
opcjonalnie można użyć Flavour Dropsa o dowolnym smaku lub olejku aromatyzującego do ciast
Sposób przygotowania:
Daktyle zalewamy wrzątkiem na 15 minut. Następnie odcedzamy i blendujemy na gładką masę.
Dodajemy resztę składników i wszystko razem ugniatamy na jednolitą zbitą masę. Następnie formujemy z niej ciasteczka i wykładamy na blaszce wyłożonej folią lub papierem do pieczenia.
Wszystko to wkładamy do piekarnika na 160 stopni i pieczemy przez 20-25 minut.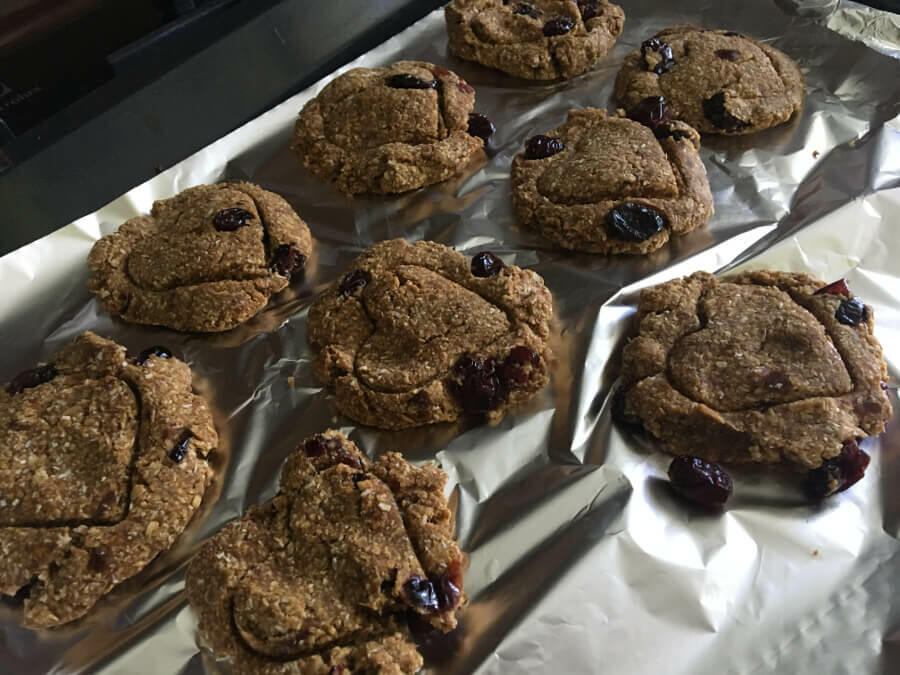 Ciasteczka wyciągamy i po ostygnięciu są gotowe do zjedzenia. Powiem szczerze, ze najlepiej smakują na drugi dzień!