By
Izabela Mencel
Ze wszystkich "słodyczy" najbardziej lubię chipsy. Jednak zdaję sobie sprawę jak bardzo są one nie zdrowe. Chyba najgorsze ze wszystkich zło w końcu zostało przeze mnie zastąpione! Znalazłam zdrowszy i zdecydowanie mniej kaloryczny odpowiednik popularnych chipsów, które można zrobić szybko i łatwo zrobić w domu. Tak naprawdę potrzebujemy tylko trzech składników i możemy cieszyć się pysznym smakiem zrobionych przez siebie przekąsek.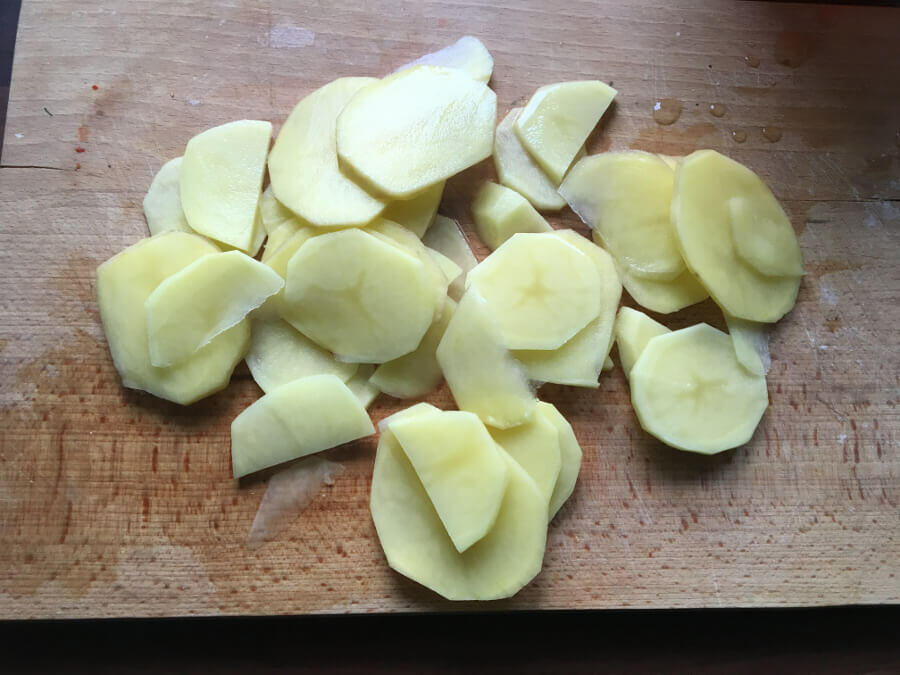 Składniki:
ziemniaki 2 duże
ulubione przyprawy, u mnie przyprawa do ziemniaka oraz papryka słodka
oliwa z oliwek lub olej w sprayu
Ziemniaka obieramy ze skórki i kroimy na bardzo cienkie talarki. Płuczemy talarki w zimnej wodzie, odcedzamy i obtaczamy w odrobinie oliwy z oliwek i przyprawach.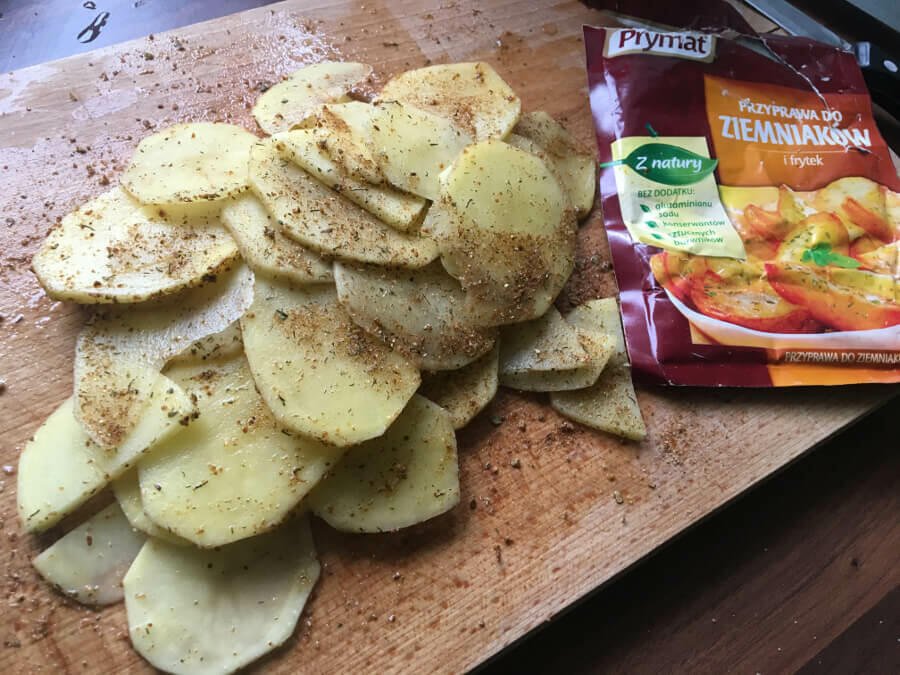 Wyciągamy z mikrofalówki talerz obrotowy i układamy na nim kilka warstw ręczników papierowych. Następnie na ręcznikach układamy talarki tak aby się nie stykały ze sobą. tak przygotowany talerz wkładamy do mikrofalówki na 5 minut. Po upływie 5 minut przekładamy talarki na drugą stronę i wstawiamy jeszcze na 2-3 minuty. Jeśli talarki nie będą jeszcze chrupiące dokładamy kolejną minutę i po jej upływie sprawdzamy. Długość grzania zalezy od mocy mikrofali dlatego trzeba samemu sobie to wypróbować. U mnie po 8 minutach talarki były już chrupiące. Przesypujemy do miseczki i wkładamy następną turę.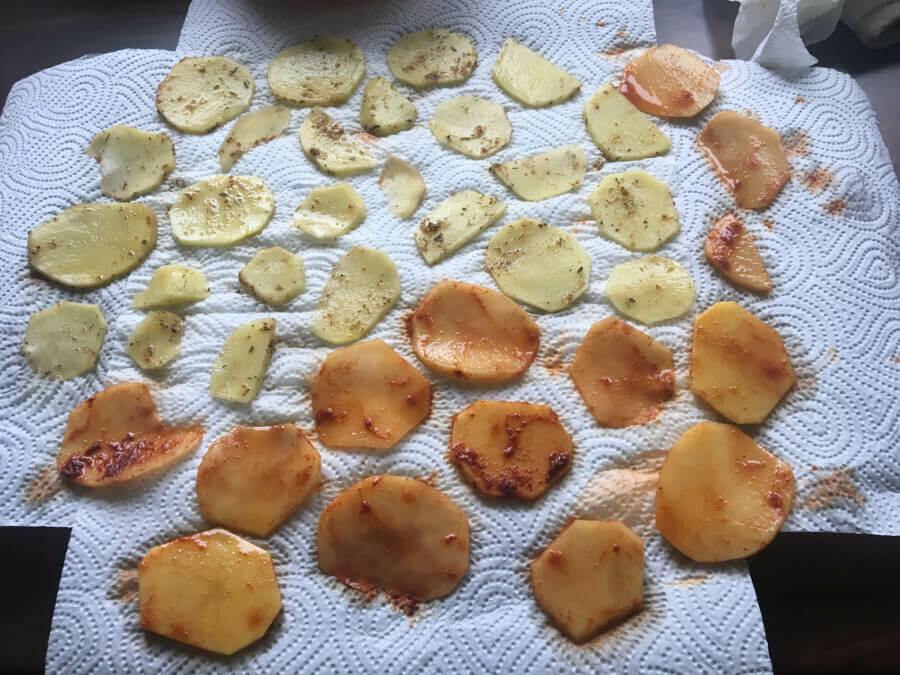 Uprzedzając pytania, badania wykazują, że sprawne mikrofale nie mają prawa wpłynąć na nasze zdrowie. Owszem cząsteczki ulegają zmianie, ale wpływa to bardziej na smak jedzenia niż na samą szkodliwość. Kuchenka mikrofalowa jest tak stworzona, aby zatrzymywac szkodliwe promieniowanie, a zostało to udowodnione naukowo.
Polecam te chipsy ponieważ smakiem nie odbiegają od tych sklepowych,a na prawdę bardziej od mikrofalówki rakotwórcze są tłuszcze trans, które są zawarte w zwykłych kupionych chipsach!