SUPPORTS PROPER DIGESTION AND ABSORPTION OF NUTRIENTS
IMPROVE COMFORT DIGESTION
SUPPORTS DIGESTIVE SYSTEM
ONLY NATURAL EXTRACTS

With this product, your body can easily adjust the performance of your digestive system. The supplement contains the highest quality natural plant extracts. Trust in the power of nature!

FA Digestion formula is a dietary supplement containing a combination of herbal extracts of peppermint, chamomile, fennel, sage and garlic. It is a combination of natural substances to support the functioning of the digestive system and stomach.

The digestive system of man also called the digestive system is the primary task is to nourish the body, or downloading of food and water, digestion and absorption of nutrients necessary for the proper functioning of the body and removing the remaining, undigested, unnecessary debris. Nutrition is committed to providing building materials needed for growth and replacement of worn-out cells or tissues as well as providing the body with the material of the energy needed to drive all life processes. Because we live in a time in which the current is overproduction of food, we eat more food, and unfortunately we do not attach to the quality of intake, eat a lot, greasy, quickly and irregularly which results are often called. "stomach problems". To alleviate the symptoms usually reach for the proven household remedies based on folk medicine and raw materials, which for centuries has been recommended in order to assist the digestive process. The basic raw materials of herbs, which are used to support the operation of the digestive system are: mint, chamomile, fennel, garlic, sage, caraway, artichoke. These plants contain a number of chemical substances including essential oils, resins, glycosides, flavone, sugars, organic acids, terpenes, mineral salts, which isolated from plants traditional way by infusion or by now more technology in the form of standardized extracts with a high concentration of active ingredients are added products to support the functioning of the digestive system.

Peppermint extract. Mint is one of the oldest plants, which was and is recommended for indigestion and other digestive problems. Mint promotes healthy digestion, has a positive effect on intestinal health, it contributes to the proper functioning of the digestive tract and helps maintain a healthy stomach. As a raw herb used mint leaves, from which it receives droughts, oil or extract. Peppermint leaves include peppermint oil, ascorbic acid, carotene, rutin, apigenin, betaine, and oleanolic and ursolic acids. Peppermint oil contains menthol (monoterpenes), which acts on the cold receptors, causing a feeling of coolness, this feature involves the use of menthol as a cosmetic raw material (eg. Toothpaste) and nutrient (eg. The chewing gum, hard candy cooling). In addition, peppermint essential oil are: menthofuran, menthone, menthyl acetate, menthyl valerate, felandren, pinene, cineol, piperitone, jasmone, tannin, flavonoids. Fresh and dried mint is a popular spice often used in the kitchen as a natural supplement that facilitates the digestion of fatty meats or a heavy dishes.

Only the highest quality natural plant extracts! FA Digestion formula.

The extract of fennel. Fennel is a biennial plant sometimes perennial naturally occurring in the Mediterranean, rare in Poland. It has a wide range of applications - from crop through cosmetic raw material, herb, seasoning until ornamental plant. In the art of culinary fennel is used as an aromatic spice with a strong aniseed smell, added mostly for soups. Infusion of fennel can be used for washing greasy skin. Fenkułowy cosmetic oil is used in fragrance blends added to toothpastes, mouthwashes, soaps and other cosmetics. As a raw herb used fruit, containing about 6% of essential oils, flavonoids, compounds protein and fat oil, which in the traditional folk medicine is attributed to the action carminative, antitussive, antispasmodic and stimulating the secretion of bile and gastric juice.

The extract of chamomile. Chamomile is a plant with delicate stem, a wild, distinguished by a typical, intense, pleasant aroma. Chamomile has been known since antiquity and used primarily as an oral anti-inflammatory and antispasmodic digestive system. In Egypt, recognized for its soothing, cooling and antipyretic. In the countries of the Far East it was added to the mixtures erotic. For centuries, it was recommended by folk medicine in the gynecological diseases, diseases of the stomach and intestines, and externally for all kinds of sores, cuts and skin inflammation. In medicine and cosmetics are mainly used oil extracted from flowers. Chamomile contains up to 1.5% essential oil (including cham azulen operating antiallergic) and flavonoids, coumarins, terpenes, organic acids, bitter, resins, choline, vitamin C and potassium and manganese.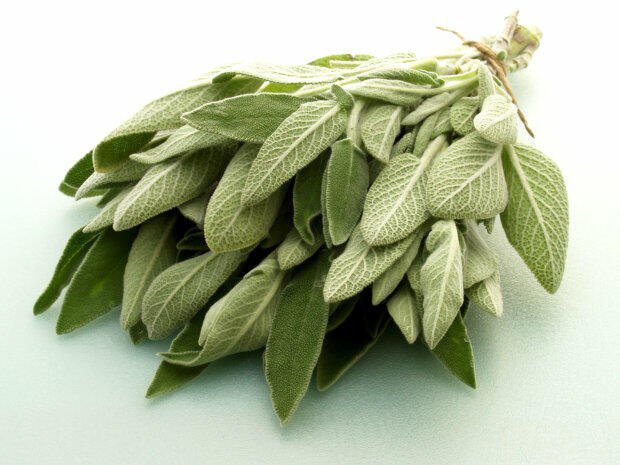 The extract of sage. Sage is a plant that comes from the Mediterranean and for the last few centuries is grown in Poland. Sage helps support digestive processes, contributes to the normal functioning of the digestive system and helps to maintain the normal functioning of the stomach. In addition, sage effect on the regulation of perspiration and helps to keep them at a normal level. For the purpose of processing the leaves are used, which contain most of the essential oil. The active compounds of this plant is pirokatechinowe tannins, acids wielofenolowe, essential oil (thujone, cineole, camphor, pinene), sapogenin triterpenes compound goryczowy - pikrosalwina, provitamin A, vitamin PP, B, C, and minerals.

Extract of garlic. Garlic is a genus of plants in the amaryllis family, which includes about 700 species. It comes from Central Asia and as a cultivated plant came to Europe and other continents. It has grown in Babylon approx. 4,500 years ago, BCE .. They knew him well as the ancient Egyptians, Greeks and Arabs. Czosnkowi attributed almost magical power because it was believed that it protects against evil spirits and vampires. Is a vegetable, spice and plant health-promoting properties. Although known for thousands of years, it is only in 1944, tested and learning about its composition in laboratories. We found that 2 sulfur compounds, allicin and diallyl trisulphide have bacteriostatic and bactericidal action. The active ingredients of garlic have very different effects m. Al. support liver health but also are responsible for supporting the body's resistance to stress temporary. Preparations of garlic also support the circulatory system as they contribute to maintaining a healthy heart and a positive influence on the quality of the blood vessels. Additionally, to help maintain normal cholesterol levels and blood lipids. Garlic due to the presence of components similar in structure to antibiotics is often called a natural antibiotic and is often used during periods of increased disease susceptibility to support.

Only the highest quality natural plant extracts! BELIEVE THE NATURE!
Recommended use:
Day Training:
1 table during the day.
Non-training day:
1 table during the day.