included in the beta-SOLAR ™ active ingredients can help:

ACCELERATION FIRING
IN SUSTAINING ALREADY OBTAINED SKIN TONE
NATURAL SKIN PROTECTION FROM HARMFUL UV
NEUTRALIZE THE ADVERSE EFFECTS OF FREE RADICALS IN SKIN
INTENSIVE MOISTURIZE THE SKIN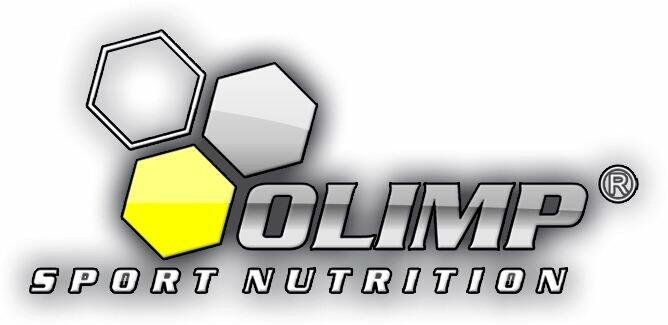 Beta-Solar is a complex composition of the highest quality, concentrated ingredients. Thanks to a special combination of synergistic active substances support the process of tanning - Pro Tan Blend - can be a faster way to achieve the desired dark skin tone, reducing at the same time of exposure to dangerous for the body fractions of solar radiation. Carotenoids contained in the Pro Tan Blend also act as a kind of filter against harmful ultraviolet rays, and reduce the effects of infrared radiation. The most active antioxidants contained in Antiox-protect skin Blend operate in every area of ​​the skin protecting it from the sun emerging free radicals. In contrast, the addition of hyaluronic acid causes deep hydration of the skin, making it less vulnerable to the loss of firmness and elasticity.

Why our skin turn brown?

Changing the color of the skin while tanning is nothing but a natural defense reaction. The body is protected in this way against sunburn and excessive exposure to harmful ultraviolet radiation. The skin is a very complex organ, among the many cells that build the structures deserve special attention melanocytes. It is they who have the ability to produce melanin - the pigment responsible for the wonderful golden-brown color we call a tan.

Tan - protective umbrella.

Melanocytes produce melanin in response to ultraviolet radiation (mainly UVB), a component of sunlight. Melanin is a pigment having an ability to absorb UV radiation. Thanks to the skin regains its natural protection against the damaging effects of ultraviolet and burns.

Is tanning can be dangerous?

Improper sunbathing can lead to serious complications and even diseases. Especially dangerous are multiple burns of the skin caused by excessive exposure to the sun or too frequent use of tanning without adequate protection. Long term tanning without safety measures leads to skin drying and ultraviolet radiation destroys the collagen fibers responsible for maintaining the proper structure. As a result of reckless use of the solarium or sunbathing the skin is aging much more rapidly, losing its firmness and elasticity.

How does the beta-SOLAR ™?

beta-SOLAR ™ is a unique dietary supplement assisting healthy sunbathing. Antiox-protect skin Blend helps protect the skin against the harmful effects of free radicals excited by ultraviolet radiation, while Pro Tan Blend helps to quickly get a great color and keep it for longer. The addition of hyaluronic acid provides water sun dried skin by relaxing it adds to its jędroności.

How to speed up TANNING?

Pro Tan Blend is a complex of natural active ingredients to support reform and change the color of our skin under the influence of UV rays. Synergistic effect of carotenoid pigments and L-tyrosine helps in faster time to get a natural and deep tan. Carotenoids - beta-carotene, astaxanthin, lycopene, lutein is commonly found in nature dyes corresponding to the intense color of vegetables, fruit, fish and shellfish. Once ingested, they can accumulate in the epidermis, filtering radiation reaching the skin, giving it at the same time attractive, dark appearance, thus enhancing the effect of tanning. L-Tyrosine is an amino acid involved directly in the synthesis of melanin that occurs in the melanocytes of our skin. In a series of enzymatic reactions, which plays an important role copper amino acid chelate, vitamin C and E, L-cystine and L-tyrosine is converted into protective melanin, resulting in skin darkening. Only in the presence of sufficient quantities of these substances melanin synthesis takes place smoothly and the skin changes color evenly.

How to sunbathe safely?

Antiox-protect skin Blend is a complex substance extremely important in the fight against side effects of tanning. In addition to melanin and eye-catching color, while sunbathing in our skin created huge amounts of free radicals. They have a destructive impact on its structure and functioning, and worse cause premature aging and can be the cause of her illness. The highly concentrated green tea extract, the active polyphenols, in particular catechins, EGCG (55% of total extract) very efficiently fight free radicals, protecting the skin from the effects. Their action complements the best-tested, the fastest and easiest absorbed vitamin C metabolites in the form of fat. PureWay-C is not only a very powerful antioxidant. Researchers have found that most effectively accelerate the healing process of skin lesions, compared to other forms of this vitamin. Vitamin C in (PureWay-C®) intensify the synthesis of collagen, whose fibers are damaged by UV radiation while sunbathing. This prevents loss of firmness and flexibility, since it is the collagen is a protein cementing the entire structure of the skin. PureWay-C is present in the preparation in the form of a patented complex of active citrus bioflavonoids to more effectively fight free radicals. Vitamin E supplements of vitamin C is a potent antioxidant, and also supports the synthesis of melanin while sunbathing. Supplement supplemented in the strongest antioxidant minerals in their most bioavailable forms. Form of amino acid chelate guarantees the highest absorbability and effectiveness in neutralizing free radicals. Amino acid chelates of selenium, zinc, manganese and copper ALBION highest world-class quality. Mineral amino acid chelates regenerate mechanisms neutralizing free radicals and help protect the skin against UV waves. The addition of L-cystine, very important for the skin amino acid sulfuric positive effect on her appearance and color. It is also a potent antioxidant, which can be converted into glutathione, one of the most potent antioxidants produced by the body.

How to add skin firmness?

Hyaluronic acid helps to moisturise dry skin from the inside. It can also bind water in the deep layers of the skin, preventing the excessive loss and evaporation. Thanks to its structure, perfectly fills micro-damage to the skin, giving it smooth, elastic and healthy natural look.

Who we are especially recommended beta-SOLAR ™?

The product is recommended for beneficiaries of a sun bath and solarium in order to obtain a beautiful and lasting tan and wanting to protect the skin against harmful UV radiation.


Recommended use:
Day Training:
1 capsule a day between meals.
Non-training day:
1 capsule a day between meals.
Uwagi:
Suplement diety / Środek spożywczy zastępujący całodzienną dietę, do kontroli masy ciała.
Nie może być stosowany jako zamiennik bądź substytut zróżnicowanej diety.
Nie stosować w przypadku uczulenia na którykolwiek ze składników produktu.
Nie należy przekraczać zalecanego dziennego spożycia.
Zalecany jest zrównoważony sposób żywienia i zdrowy tryb życia.
Produktu nie należy podawać matkom karmiącym oraz kobietom w ciąży.
Przechowywać w miejscu niedostępnym dla małych dzieci.
Przechowywać w suchym miejscu, w temperaturze pokojowej do 25°C. Chronić przed światłem.
UWAGA - kopiowanie oraz rozpowszechnianie opisów produktów zamieszczonych w sklepie BODYPAK.PL jest zabronione!
Zgodnie z Ustawą z dnia 4 lutego 1994 r. o prawie autorskim i prawach pokrewnych (Dz. U. z 2006 r. Nr 90, poz. 631 z późn. zm.)