No customer reviews for the moment.
Description Zestaw zwiększający energię
BURSTING PUMP, INJECTION OF ENERGY IN TRAINING
CONCENTRATION AND FOCUS ON THE HIGHEST LEVEL
EFFECTIVE DOSE OF ACTIVE
NO UNNECESSARY FILLERS AND ADDITIVES
LOW-FAT SUPPORTS GROWTH MUSCLE
EXTREMELY EFFECTIVE SUPPLEMENT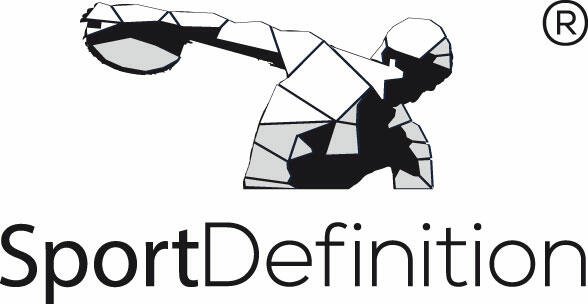 Incredibly effective booster pre-workout! The huge pump training! Focus, focus on the highest level! Ideal support weaker days. There are no unnecessary fillers and additives - only effective substJeżeli love this feeling which accompanies the pump training - this product is for you. It contains a solid dose of Citrulline Malate and L-arginine hydrochloride, which belongs to the best pumping substances on the market!

But this is not all that this product - effective dose of beta alanine and branched chain amino acids additionally supports the body, increasing his exercise performance. You'll notice a significant difference after just a short time of use!

ADVANCED CREATINE BOOSTER pre-workout NO!

Sport Definition PumpKick pre-training is a preparation of the composition so selected to provide a huge pump training and comfort during exercise. There is another in a series of products with fantastic label but offers little. It is a product of the highest quality and composition of the acting! Each mitzvah weaker days when there is a power workout - but you can not afford to do something prevented the full implementation of your training plan! The composition is a high dose of caffeine (200mg per serving), which will put you on your feet!

Sport Definition PumpKick has been enriched with additives such as tyrosine, extract from beet and beta-alanine, which is rapidly growing group of followers. This is a sensational material, which after less than 2 weeks of treatment significantly increases the efficiency of the body by increasing the levels of carnosine in muscle. Carnosine is responsible for buffering and maintain a proper acid-base, where it does not erode the muscles can work properly and there is a problem with adequate force of shrinkage. With the beta alanine manages to significantly extend the time during which you can train with high intensity.

SPORT DEFINITION PUMPKICK TO PREPARATION A COMPLEX FORMATION.

SportDefinition PumpKick was reinforced portion of branched chain amino acids (leucine, isoleucine, valine) to further support the body to regenerate and reduce the phenomenon of breakdown of muscle tissue due to the caloric deficit. The manufacturer took care even to support the immune system, which because of exhausting workouts sometimes strongly weakened. High dose vitamin C makes you less susceptible to infection. The product also contains vitamin B6 and B12, which among other things, contribute to the reduction of tiredness and fatigue in training.

SPORT DEFINITION PUMPKICK - PROFESSIONAL PRODUCTS FOR EVERYONE! Ancje active!
Recommended use:
Day Training:
Mix 2 scoops of powder (15g) with 200 ml of water. Consume before your workout.
Non-training day:
no need to use
TOP QUALITY CARBOHYDRATE SUPPLEMENT
IDEAL FOR USE NEAR TRAINING OR DURING THE DAY
QUICK SHOT ENERGY IN EVERY SITUATION
UNUSUAL TASTES AND DESIGNS DISSOLUBILITY
APPENDIX THE MOST IMPORTANT VITAMINS AND MINERALS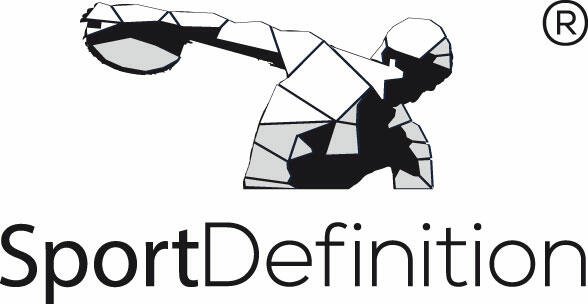 Sport Definition Carbonic is one of the tastiest product in its category. It comes in several flavor compositions (including watermelon-cherry, lemon-lime, tropical fruits). Conditioner is based on high-quality carbohydrates simple and complex forming mixture that for a long time will provide your body with energy for further training. Manufacturer made sure that the composition included the most important vitamins (B group), and minerals, including sodium, potassium and magnesium - at these doses in order to effectively up any gaps in the body. Let us remember that during training increases the demand for micro and macro.

Excellent Solubility AND TASTE. EXCELLENT SOURCE CARBOHYDRATES.

Vitamins B1, B2, B6, B12 and magnesium contribute to the maintenance of normal energy metabolism, and vitamin B6 and B12 and magnesium contribute to the reduction of tiredness and fatigue. Moreover, magnesium helps maintain the electrolyte balance of the body and potassium helps in the proper functioning of muscles.

SPORT DEFINITION carbonic - tasty ACCENT In DIET AND OUTSTANDING CARBS IN TRAINING!
Recommended use:
Day Training:
Mix 1 scoop of powder (25g) with 200 ml of water. Consume during exercise, up to 4 servings a day.
Non-training day:
Mix 1 scoop of powder (25g) with 200 ml of water. Consume up to 4 servings a day.
Attention
Suplement diety.
Nie może być stosowany jako zamiennik bądź substytut zróżnicowanej diety.
Nie należy przekraczać zalecanego dziennego spożycia.
Nie stosować w przypadku uczulenia na którykolwiek ze składników produktu.
Produktu nie należy podawać matkom karmiącym oraz kobietom w ciąży.
Zalecany jest zrównoważony sposób żywienia i zdrowy tryb życia.
Przechowywać w suchym miejscu, w temperaturze pokojowej, w miejscu niedostępnym dla małych dzieci.
Chronić przed bezpośrednim działaniem promieni słonecznych.
Composition
Sport Definition PumpKick - 450g
Zawiera substancje słodzące.
| | |
| --- | --- |
| Porcja: | 15g |
| Ilość porcji w opakowaniu: | 30 |
| Opakowanie: | 450 |
| Mass net: | 450.00 g |
Wartość odżywcza / Informacja żywieniowa
na

15g

% RWS*
Witamina C
30mg
37,5 %
Witamina B6
2mg
143 %
Witamina B12
6µg
240 %
3500mg
%
1500mg
%
1500mg
%
Tyrozyna
1500mg
%
Jabłczan cytruliny
1500mg
%
L-leucyna
1500mg
%
L-izoleucyna
750mg
%
L-walina
750mg
%
Tauryna
500mg
%
Kofeina
200mg
%
Składniki (dla smaku exotic candies): Beta-alanina, mieszanka aminokwasów BCAA (L-leucyna, L-izoleucyna, L-walina), wyciąg z korzenia buraka zwyczajnego Beta vulgaris L., chlorowodorek L-argininy, tyrozyna, jabłczan cytruliny, aromaty, tauryna, regulator kwasowości (kwas cytrynowy), kofeina bezwodna, substancje słodzące (sukraloza, acesulfam K), koncentrat soku z buraka (w celu zabarwienia), substancja przeciwzbrylająca (dwutlenek krzemu), witamina C (kwas L-askorbinowy), witamina B6 (chlorowodorek pirydoksyny), witamina B12 (cyjanokobalamina).
UWAGA: Jednorazowe spożycie beta-alaniny w ilości powyżej 800 mg może powodować mrowienie lub drętwienie.
Sport Definition Carbonic - 1000g
Zawiera cukry i substancję słodzącą.
| | |
| --- | --- |
| Porcja: | 25 g |
| Ilość porcji w opakowaniu: | 40 |
| Opakowanie: | 1000 g |
| Mass net: | 1000.00 g |
Wartość odżywcza / Informacja żywieniowa
na

25 g

% RWS*
na

100 g

% RWS*
Wartość Energetyczna (energia)
408kJ / 96kcal
%
1649kJ / 388kcal
%
Tłuszcz
-
-
-
-
- w tym kwasy tłuszczowe nasycone
-
-
-
-
Węglowodany
24 g
%
97 g
%
- w tym cukry
14 g
%
54 g
%
Białko
-
-
-
-
Sól
0.08 g
%
0.30 g
%
192 mg
%
768 mg
%
Cytrynian potasu
86 mg
%
344 mg
%
Cytrynian magnezu
4 mg
%
16 mg
%
27 mg
%
108 mg
%
Chlorek sodu
75 mg
%
300 mg
%
Składniki: Maltodekstryna, glukoza, magnez (cytrynian magnezu), chlorek sodu, aromaty, regulator kwasowości (kwas cytrynowy), barwnik (karoteny1,2), koncentrat soku buraczanego w proszku3,4, substancja słodząca (sukraloza), witamina B6 (chlorowodorek pirydoksyny).
Produkt może zawierać: mleko, soję, zboża zawierające gluten, jaja, ryby, orzeszki i orzechy.
Dotyczy tylko smaku: 1owoce leśne, 2wiśnia z arbuzem, 3grejpfrut z winogronami, 4jabłko z kiwi, 5cytryna z limetką, 6mango z truskawkami, 7mięta z malinami, 8owoce tropikalne.
Zestaw zwiększający energię

Free delivery *for orders from 99 PLN

Kup Teraz,
Zapłać za 30 Dni


By buying this product you can collect up to
149 punktów lojalnościowych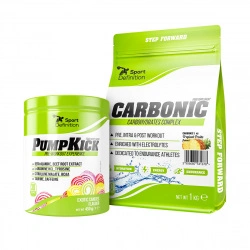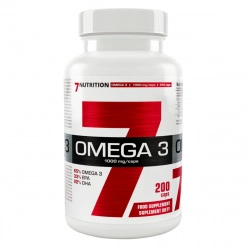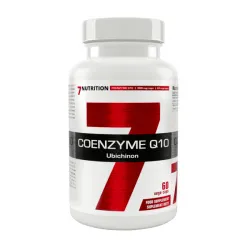 Frequently bought togather
Quick contact


Advice to email
porady@bodypak.pl

Online chat
Start a conversation