STRENGTHENS THE IMMUNE SYSTEM
HIGH ROUTINE AND VITAMIN C
HIGH QUALITY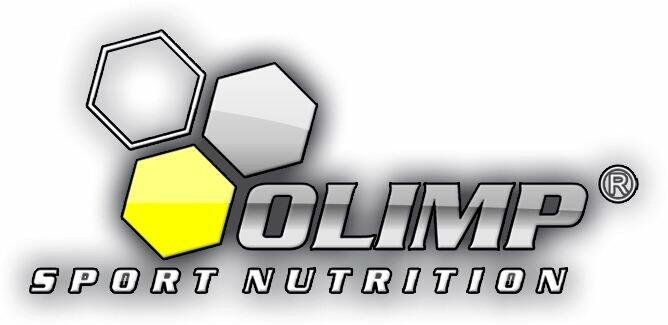 Rutinovit C® is an advanced and comprehensive dietary supplement supporting the proper functioning of the immune system. Thanks to the innovative active components, the product of an extremely broad spectrum.

Rutinovit C® is a top quality complex which, thanks to routine strengthens the natural defense mechanisms of the immune system, has antioxidant properties and may help to seal blood vessels, improving their functioning. The product is enriched with zinc in the form of highly absorbable amino acid chelate ALBION, which is a key component in maintaining immunity and mineral together with vitamin C gives the product extra antioxidant potential. Rutinovit C® unlike most of the available preparations of routine also contains a high dose of concentrated antioxidant derived from citrus fruits, which are extremely beneficial for our immune system, and stabilize the vitamin C in the body, protecting it against deactivation. Use of the product is especially recommended during the low efficiency of the immune system and an increased incidence of viral and bacterial infections.

Rutinovit C® is also recommended prophylactically in patients with increased demand for routine, vitamin C and zinc, lead busy lives, exposed to excessive oxidative stress, physically active, athletes and smokers.

What impact on the body has a routine?

Rutinovit C® in its composition contains one of the most effective plant antioxidants, supports immune processes. Routine (rutoside) is a natural flavonoid substance found in citrus fruits, berries and buckwheat, which has a unique capacity to neutralize free radicals. Huge amounts of these hyperresponsive oxygen species are formed as a byproduct of metabolism and the effect of environmental pollution. Free radicals seek to rapid neutralization, which can cause numerous damage our cells. The routine also supports the functioning of the cardiovascular system, because it can strengthen the walls of the smallest capillaries supplying blood to the tissues. The appropriate level of routine in the diet helps to reduce permeability and seal blood vessels. At the same time, this substance increases the resistance and strengthens the antioxidant potential of vitamin C, preventing its degradation associated with the oxidation process.

What makes Rutinovit C® other preparations containing rut?

First of all, the use of unique and innovative ingredients that support the effect of the routine, as well as the same very positive effect on the immune processes. Very important is the fact that used in the preparation of additional substances present in the special forms to facilitate their absorption and distribution in the body and thus increase the effectiveness of supplementation.

Rutinovit C®, as the only agent with routine includes PureWay-C®- most efficient, patented form of vitamin C, whose superiority over other forms, confirmed by numerous scientific studies performed during the last few years. Technologically advanced, complex microencapsulated ascorbic acid and natural plant waxes (fat metabolites) is stomach friendly, highly bioavailable and has the strongest antioxidant properties compared to other forms of vitamin C. PureWay-C is rapidly absorbed into the bloodstream through fat metabolites better permeates the lipid membranes, which speeds up the process of cellular absorption. PureWay-C rapidly increases the level of vitamin C in the body, and it is no longer (has a higher retention).

Clinical confirmation of the effectiveness PureWay-C®.

In a study in healthy volunteers demonstrated clinical advantage in the rate of absorption of fatty vitamin C metabolites with other forms of the vitamin in relation to the control group. Compared to other existing on the market Pure forms of vitamin C Way-C is the fastest and most advantageous embodiment of the operation of this extremely active and needed in the body of the molecule. (More about Pure Way-C)

How highly bioavailable zinc chelate ALBION affect our immunity?

Rutinovit C® provides highly effective zinc in the form of amino acid chelate ALBION. This is one of the most important to maintain high immunity elements, which together with routine PureWay-C and citrus bioflavonoids has a strong synergistic antioxidant activity. This mineral is essential to maintain high efficiency of the body, it is a component of over 200 enzymes, and its deficiency is manifested by weak capacity and increased susceptibility to oxidative stress and infections. A key influence on the absorption and thus the effectiveness of supplementation of zinc, is the form in which it will be given. Amino acid chelate ALBION ® is an innovative form of zinc, which is in contrast to inorganic salts, does not interact with other food components. After consumption remains neutral and does not dissociate into ions, and its absorption process takes place in the small intestine. Thanks to its special chemical structure of zinc in the form of amino acid chelate ALBION is unique in its increased bioavailability.

As additional components in the formulation support immunity?

Rutinovit C® is supplemented by a special complex of natural plant antioxidants that interact with routine PureWay-C and zinc amino acid chelate ALBION in helping the body to fight pathogens and free oxygen radicals. The product contains very valuable for the body, concentrated citrus bioflavonoids that naturally increase the body's immunity, and enhance the effectiveness of vitamin C and rutin in neutralizing hyperresponsive oxygen.

Who recommended Rutinovit C®?

It is intended for use in a period of reduced immunity, with which we often have to deal with the fall and winter. Rutinovit C® is also recommended to supplement natural antioxidants and the increased demand for routine, vitamin C, and zinc, in a period of high physical activity, as well as preventive

DIRECTIONS:

1 capsule once a day after the main meal, or otherwise after consultation with your doctor. Do not exceed the recommended daily servings for consumption during the day. Food supplements should not be used as a substitute for a varied diet. A balanced diet and a healthy lifestyle.
Uwagi:
Suplement diety / Środek spożywczy zastępujący całodzienną dietę, do kontroli masy ciała.
Nie może być stosowany jako zamiennik bądź substytut zróżnicowanej diety.
Nie stosować w przypadku uczulenia na którykolwiek ze składników produktu.
Nie należy przekraczać zalecanego dziennego spożycia.
Zalecany jest zrównoważony sposób żywienia i zdrowy tryb życia.
Produktu nie należy podawać matkom karmiącym oraz kobietom w ciąży.
Przechowywać w miejscu niedostępnym dla małych dzieci.
Przechowywać w suchym miejscu, w temperaturze pokojowej do 25°C. Chronić przed światłem.
UWAGA - kopiowanie oraz rozpowszechnianie opisów produktów zamieszczonych w sklepie BODYPAK.PL jest zabronione!
Zgodnie z Ustawą z dnia 4 lutego 1994 r. o prawie autorskim i prawach pokrewnych (Dz. U. z 2006 r. Nr 90, poz. 631 z późn. zm.)