HIGHEST QUALITY GUARANTEED BY THE MANUFACTURER
A WELL-CHOSEN ACTIVE SUBSTANCES
RICH AND EFFECTIVE COMPOSITION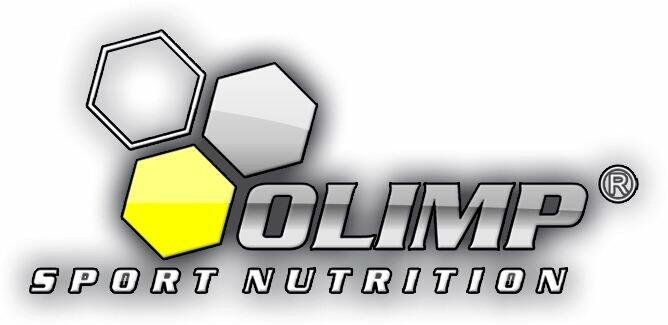 It is a unique, innovative dietary supplementing the daily diet with hyaluronic acid - a component structural and functional tissue that ensures proper hydration and mechanical resistance. It is a natural biopolymer, an essential building block of the extracellular matrix of the dermis, which provides its firmness, elasticity and attractive smooth appearance. In addition, this substance is a structural skeleton of cartilage, giving it a mechanical resistance to deformation.

What is hyaluronic acid?

Paradoxically, it is not the chemical with an acid, but formed by repeating disaccharide subunits of the natural biopolymer. Compared to other molecules in the human body reaches a large size. Therefore, hyaluronic acid is known as a macromolecular polysaccharide (polysaccharide). It is a molecule essential for the functioning of the connective tissue, in particular skin and joints. Thanks to its specific construction hyaluronic acid has a strong potential to bind water, each of its molecules are able to bind close to 250 molecules of the liquid. This natural biopolymer has almost incredible ability moisturizers and lubricants, often referred to as "tissue glue". With age, the amount formed in the body of hyaluronic acid decreases, there are the first signs of aging. The fastest observed are areas of the skin which has lost its youthful appearance on and flexibility. When reducing the amount of hyaluronic acid in the deep layers of the dermis at the same time drastically decreases the degree of hydration, which directly reflects well on the health and appearance of skin. Inadequate amount of water impairs the efficient transport of nutrients to the cells and removes unnecessary metabolites. The skin gradually collapses, losing its firmness, wrinkles first appear it is also less resistant to external contamination. Another effect of insufficient amount of hyaluronic acid is dry cartilage started to be ache in the joints, decreased range of motion and motor skills. In addition, the process of degeneration of connective tissue is significantly faster in people engaged in amateur sports and high-performance, and in people who are overweight. It not without significance is also the impact of environmental pollution, UV radiation, and poor diet. These factors accelerate the adverse effects of tissue - a loss of its mechanical properties and a decrease in the amount of water contained therein.

How Hialumax Duo ™ affects the condition and appearance of the skin?

The hyaluronic acid contained in the product is an essential component of building the structure of our skin. It is a substance responsible for the binding of water in the epidermis but above all it builds the extracellular matrix of the dermis. The deep layers of the skin are responsible for its special mechanical properties and the transfer of nutrients. With the right amount of hyaluronic acid skin is well hydrated, firm and elastic. Its cells are nourished properly and efficiently operate. Deficiency of hyaluronic acid which may be due to aging, unhealthy diet, excessive exposure to harmful fractions solar radiation, environmental pollution, or even air-conditioning, the skin gradually loses its ability to retain water. The result of these changes is excessive drying all layers that build the structure is weakened nutrient transport. Dry skin loses its firmness and smoothness, there are wrinkles, furrows, "crow's feet", which over time become deeper and become even more apparent. Hialumax Duo ™ helps replenish shortages of hyaluronic acid in the skin, preferably affecting its functioning and structure and helps to ensure its beautiful and attractive appearance.

How Hialumax Duo ™ supports the work of the joints?

Hyaluronic acid is a very important substance that serves the area of ​​our joints two very important functions. Firstly, it is a building block proteoglycan found in the extracellular basic substance of cartilage, its internal spine, responsible for its special mechanical properties: flexibility and resistance to deformation. Secondly, hyaluronic acid plays an important functional role, due to its ability to bind to water, it maintains proper hydration of the joint structures. He is one of the major components of synovial fluid that provides adequate lubrication working joints, which protects their surfaces before leading to their degeneration wiping. Regular supplementation with hyaluronic acid helps protect joints from unfavorable changes, improve their hydration, lubrication and comfort of their work.

Who is recommended Hialumax Duo ™?

The product is recommended as a dietary supplement supplementing the shortage of hyaluronic acid, enabling the improvement in skin appearance, as well as the shape and function of connective tissue.


Recommended use:
Day Training:
- skin: 1 capsule once a day
- joints: 1-2 capsules per day
Non-training day:
- skin: 1 capsule once a day
- joints: 1-2 capsules per day
Uwagi:
Suplement diety / Środek spożywczy zastępujący całodzienną dietę, do kontroli masy ciała.
Nie może być stosowany jako zamiennik bądź substytut zróżnicowanej diety.
Nie stosować w przypadku uczulenia na którykolwiek ze składników produktu.
Nie należy przekraczać zalecanego dziennego spożycia.
Zalecany jest zrównoważony sposób żywienia i zdrowy tryb życia.
Produktu nie należy podawać matkom karmiącym oraz kobietom w ciąży.
Przechowywać w miejscu niedostępnym dla małych dzieci.
Przechowywać w suchym miejscu, w temperaturze pokojowej do 25°C. Chronić przed światłem.
UWAGA - kopiowanie oraz rozpowszechnianie opisów produktów zamieszczonych w sklepie BODYPAK.PL jest zabronione!
Zgodnie z Ustawą z dnia 4 lutego 1994 r. o prawie autorskim i prawach pokrewnych (Dz. U. z 2006 r. Nr 90, poz. 631 z późn. zm.)