INCREASES STRENGTH
BETTER VASCULARIZATION
ACCELERATES REGENERATION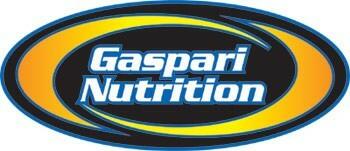 Super Pump Max - is a completely new, developed from scratch measure the composition of which has been optimized to make the best, the synergistic effect of the ingredients contained in it!

The Super Pump Max includes:

L-Taurine - helps regulate blood sugar levels, exerts anti-catabolic (reduces protein breakdown), increases the concentration of nitrogen in the body and helps lower cholesterol. Very important is the fact that taurine stimulates the pancreas to secrete insulin. It does, however, other than glucose, thus reducing the risk of insulin resistance that leads to diabetes. This allows us to enjoy all the benefits of insulin? strong anabolic? without worrying about our health. Additionally, especially in combination with caffeine has psychostimulant properties.

L-alanyl-L-glutamine (Sustamine) - the most abundant in the body an amino acid that plays a number of very important functions: alters the filling process, glycogen by increasing the rate of its synthesis in the liver, as well as by direct conversion to glucose positive effect on the rate of protein synthesis and limits their disintegration, strengthens the immune system and prevent diseases that could hinder the training plays an important role in the process of transamination (to the synthesis of new amino acids) is converted into glutamic acid constituting a source of energy for the nerve tissue and perform a number of other important but less important from our point of view, the function.

L-carnitine - witaminopochodną is a substance which is synthesized by the human body from amino acids lysine and methionine, vitamins C, B3, B6, B12 and folic acid, and iron. Deficiency of even one of these components results in a reduction of L-carnitine. In our body plays several important functions: It regulates cell metabolism - with coenzyme A is involved in a series of reactions. Its presence is essential to effect the oxidation of fatty acids. As a result, L-Carnitine supplementation not only speeds up the process of reducing body fat, but also protects the glycogen stores in the muscles and increases the production of ATP (the universal energy carrier). These are factors that have a significant impact on the process of partitioning calories. It increases physical performance - through the above-described mechanism of protection of muscle glycogen and increased ATP production helps boost the body's ability to take a long-term effort. It helps protect the cardiovascular system? has the ability to reduce the level of triglycerides and cholesterol, protects against arrhythmias and ischemia. Antioxidant properties - L-carnitine helps fight free radicals that cause weakened immunity of our body.

L-aspartate-L-Ornithine - has a synergistic action with respect to Arginine (ornithine in the urea cycle is converted to arginine, which again is converted to a Ornithine). It stimulates the synthesis of Growth Hormone so helps to reduce body fat while increasing muscle tissue. Additionally Ornithine supports the proper functioning of the immune system and liver and helps rebuild damaged tissue.

L-Leucine - affects the synthesis of skeletal muscle in several ways: it increases the secretion of insulin, a powerful anabolic present in our body, affects the activity of protein kinase S6 accelerates the phosphorylation binding protein eIF4E and influences the degree of association between proteins (EIF) 4E and eIF4G. All this, despite the complex sounds and naming comes down to a very simple theorem - Leucine increases the degree and speed, use protein to build muscle.

L-Isoleucine - providing large amounts of Leucine lowers the level of the other two amino acids isoleucine and valine, which is why it is so important to use all three compounds together. Additionally, isoleucine is known to glukogennych amino acids, that is, that the body in an easy and fast way can be converted to him necessary for the functioning of energy. This means that we will be able not only to train longer and harder, but also recover faster.

L-Valine - its presence in this combination, not only due, mentioned earlier, the need for administration of all three BCAA together but also to reduce the impact of fatigue of the central nervous system. In addition, as in the case of the other two amino acids, it is easily converted into energy consumed by the working muscles and thus saving glycogen stored in the liver.

Creatine monohydrate, Magnesium Creatine chelate: He is involved in the transport and rebuilding of ATP - ATP serves as an energy carrier in our body, without it the course of most reactions, ranging from simple synthesis of the muscle contraction, would be impossible. Creatine for its ability to bind phosphate groups (then transformed into phosphocreatine) participates in these, transport and rebuilding of ATP. Increases the rate of protein synthesis - by increasing the amount of water retained in the muscle cells contributes to a more anabolic (growth promoting) environment. It inhibits catabolism - thanks to their ability buffering helps to maintain proper muscle pH. It is very important that the majority of the enzymes responsible for the breakdown of muscle tissue, can only operate in a very acidic environment. Exhibits antioxidant properties - helps fight dangerous to health, free radicals. It also prevents a number of harmful effects arising due to oxidation podczaswysiłkowego. It helps protect the heart - either directly, as in the heart of which is a high concentration of creatine, and indirectly by regulating the level of cholesterol and protection from the effects of excessive stress.

L-Tyrosine - is a precursor to adrenaline, dopamine and norepinephrine (necessary for proper operation of the nervous system), stimulates, increases alertness and concentration.

Caffeine Anhydrous - the most famous in the world relationship of a thermogenic. A stimulating effect, reduces the levels of Adenosine inhibits the breakdown of cAMP - thus strengthens occurring in the body processes thermogenic (release of energy created during the combustion of fats in the form of heat) and lipolytic (breakdown of fats into free fatty acids).

Glucuronolactone - helps to remove harmful products formed during metabolic processes associated with physical exertion, is a precursor of ribose (helps in the conversion of glucose into energy), helps in the transport of carboxylic acids into muscle cells for use as an energy source.
Recommended use:
Day Training:
1-2 servings before your workout
Non-training day:
Do not use
Uwagi:
Suplement diety / Środek spożywczy zastępujący całodzienną dietę, do kontroli masy ciała.
Nie może być stosowany jako zamiennik bądź substytut zróżnicowanej diety.
Nie stosować w przypadku uczulenia na którykolwiek ze składników produktu.
Nie należy przekraczać zalecanego dziennego spożycia.
Zalecany jest zrównoważony sposób żywienia i zdrowy tryb życia.
Produktu nie należy podawać matkom karmiącym oraz kobietom w ciąży.
Przechowywać w miejscu niedostępnym dla małych dzieci.
Przechowywać w suchym miejscu, w temperaturze pokojowej do 25°C. Chronić przed światłem.
UWAGA - kopiowanie oraz rozpowszechnianie opisów produktów zamieszczonych w sklepie BODYPAK.PL jest zabronione!
Zgodnie z Ustawą z dnia 4 lutego 1994 r. o prawie autorskim i prawach pokrewnych (Dz. U. z 2006 r. Nr 90, poz. 631 z późn. zm.)